Multimedia Design
Welcome to My Website
My name is Steven Ericksen. Thank you for stopping by my website. This is also my portfolio. If you have any questions please feel free to Contact Me.
Click on an image below to view each section.
About Me
Click on this proposal piece to go to my Graphic Design page.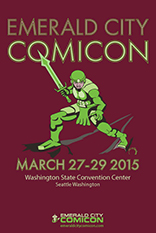 Hello my name is Steven Ericksen. I've been a web and graphic designer for the past 22 years. During that time I have discovered and developed the world of Tiny Haven, which you can explore at tinyhaven.com. I'm well versed in the Adobe Creative Cloud software as well as being well versed in HTML5 and CSS3. Using these skills I have designed and developed several websites ranging from the corporate to the gaming experience, with the highlight being tinyhaven.com. All of the websites I've produced were delivered and published on time.
I have recently added motion graphics to my skill set and have designed a few promotional pieces, one of which can be viewed at tinyhaven.com as well as on this site. I did all of the voice over work as well as all of the art and animations.
Thank you for taking the time to read my introduction. Please feel free to contact me to discuss any of your graphic design or web design needs.
Click to copy my email.
Graphic Design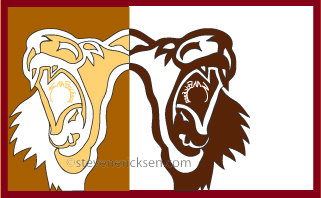 Here is an example of a male lion in a positive/negative state. He is graphically portrayed to emphasize his ferocity. Notice his eye is open indicating that he is roaring not yawning. I created this design using Adobe Illustrator. To see more of my graphic design examples please click on the lion image.
Art Gallery

This is a mixed media piece I developed for a story within the Tiny Haven universe. Please click on the image and it will take you to my Illustration page.
e-Publishing
I have published a Kindle Book. I wrote and illustrated this book to be an encouragement to you. The book is a collection of eight of my animal illustrations with my own encouragement passages. Please click on the cover image to the right to be taken to amazon.com. Once there you can purchase a copy for yourself.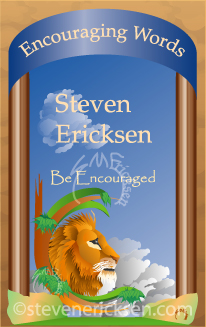 Character Development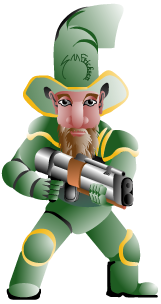 This is one of the characters that I have designed for an adventure game. His name is Malabash, he is a rifleman in the Nelwin Elite Portal Guard. If you click on him he will allow you access to my Character Development page.
Once there, you will find many of the characters I have designed over the years. There is also a link to the Nelwin historical page.
Characters in Motion
This motion graphic was made for the Tiny Haven website. It can also be viewed at tinyhaven.com
Return to Top
Please click the link below to contact me. Thank you.